BADKADI
Published on November 19th, 2014 | by Badkadi
1
What The Lesbians Is This?
In case you guys missed this choong-o-poongi's English hit, here it is once again.
Choong o poong kada da TV kho mara bekhi dewana kad.
Boz-am, khoda Nazir khara ra esaal kona ke Ghezaal a kashid da bala ye Jan e ma. Ameen!
Her latest video is called "Bagh-E-Watan" featuring Zholi. I don't know who she is and if Nazir khara is supporting her, then I hope ke Qabaz showa.
The first time I saw the video, I was like "What the flying lesbianism is this?". Toba kashidom, boz sai kadom to see if this video has another message…perhaps I am a pervert. But nope, same idea popped in my head. This time, I checked the comments(some hilarious ones) and people also thought about the same idea. I am not a pervert after all!
Now lets be real here. This was probably the first time Ghezaal went for a run in decades. Mardom da e roz ha ba namaaz namekheza, Ghezaal bar run khesta. lol. Unlike other runners, Ghezaal wakes up an hour early for her run because she needs to put on a full blast make-up and also wear her favorite ring. You gotta look good in the park, right guys? She probably took a shower before her run too.
Most of the times in the movies you see the guy that comes home after a run and then makes a cup of coffee for his girlfriend, but in Ghezaal's case, she comes home and makes a COLD ASS CUP OF WATER for her girlfriend. You seriously couldn't put a tea bag inside that damn cup to make the video look legit? Who doesn't like a cup of water in the morning! mmMMMmmmm Wataaarrrr!
Lets just move on and pretend that Ghezaal and Zholi were out partying the night before cause Zholi still has her makeup and 5 inches long eyelashes on. Must have been a rough girl's night out.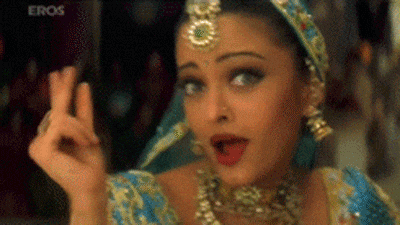 "What should we do after drinking this water", Zholi asked?
"I dunno.How about we wear our matching skirts and leggings and go out on the lawn and spray each other with water", Ghezaal replied. 
And out on the lawn they went that day. What happened after they went out in the yard puzzles me too. Its okay young grasshopper, I don't get it either.But seriously, What the fuck is with spraying each other with water and running around like the girls from Girls Gone Wild on MTV late night shows? Da Baagh e watan e bebet aga kas eto kara mekad. lol
I don't know where I am going with this. I should stop right here.
Then they went out for a tea date to make up for the water cup in the morning. How cute is that?
Note: Perhaps this video was made with an intention, but I will hold on to my conspiracy theories for now. lol
Comments
comments